cHAT Week
Posted by Johnny Magee on Friday, 23rd March 2007 10:25
Friday 23rd, British Council, Delhi.... Installation of work for the HAT exhibition continues, pictures taken below give a sense of the gallery space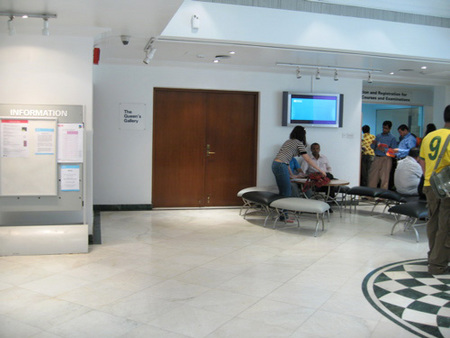 image: Entrance to Queen's Gallery, at the British Council Delhi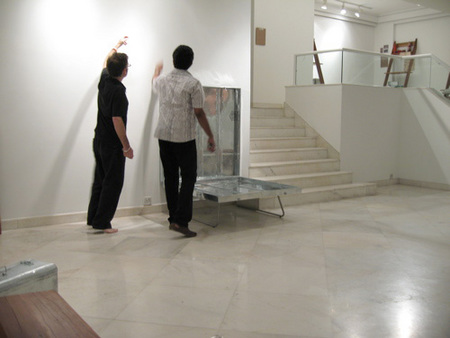 image: Barney discusses the position of Sumedh's 'tin box' specially made to house his exhibit.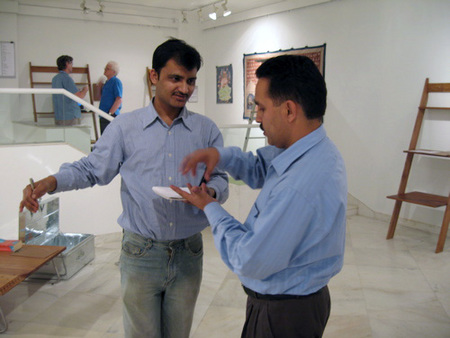 image: Sharad discusses technical matters regarding the hanging of his 'samosas' from the gallery ceiling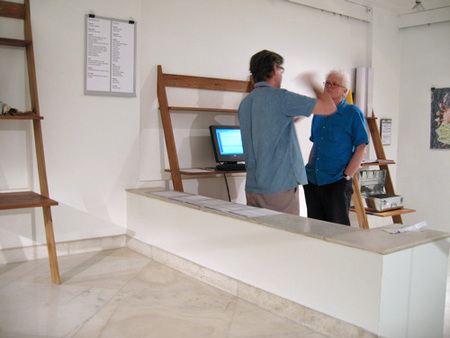 image: David Kay discusses project evaluation with Jeremy. The computer (background) will show the HAT website live in the gallery space throughout the show.