cHAT Week
Posted by Johnny Magee on Friday, 30th March 2007 11:32
At the start of thew week, HAT delegates were asked to do something 'interesting' with their conference packs (HAT box). These were presented today.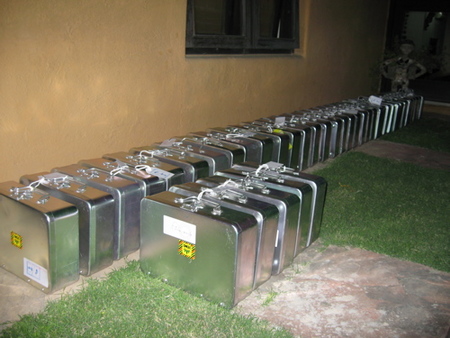 image: The boxes at the beginning of the week, waiting to be collected by delegates



image: one of the completed boxes, displayed on the final day.