cHAT Week
Posted by Johnny Magee on Friday, 30th March 2007 07:45
The final day is set aside to gather in feedback and discuss outcomes and recommendations.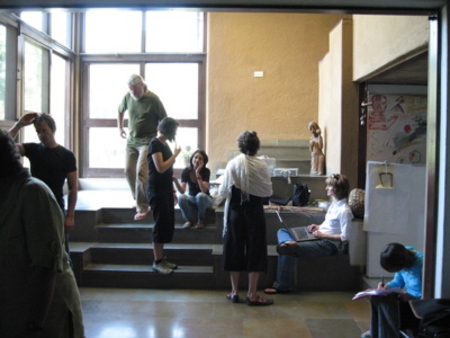 image: Delegates gather in the foyer for the final day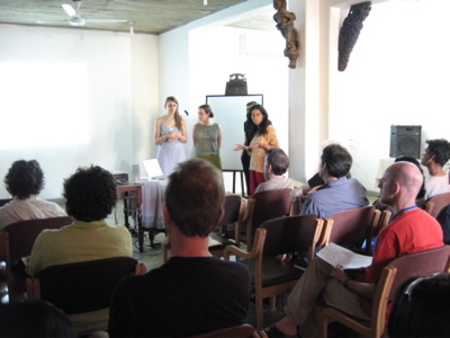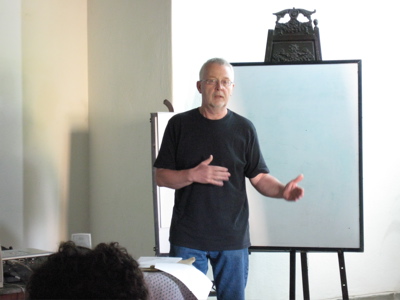 image: The first group (left) present thoughts around 'making do', and Peter Chatwin presents ideas around the senses, and prepares the group for a 'treasure hunt'.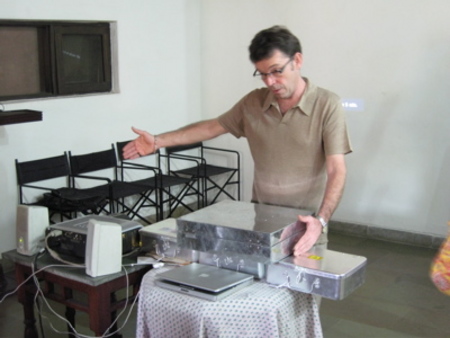 image: Barney's '3 box theory' where he uses 'tin boxes' to illustrate his 'description' of contemporary craft, in relation to 'traditional' craft and how the HAT project sits across it.