Dayal Vanker
Residency at University of Cumbria
Dayal began learning to weave at the age of 9. He has been deeply interested in design and technical related matters of his family business. He has been interacting with a range of senior designers and has been invited to present and exhibit his work in Dubai, Mumbai and Delhi. Dayal has been experimenting with yarns, fabrics, and vegetable dyes and specialising in the detailing of motifs.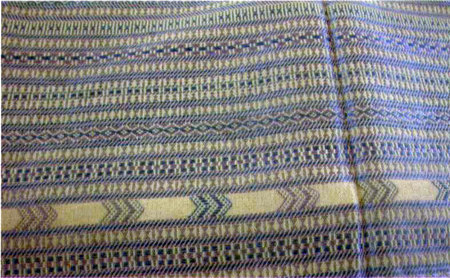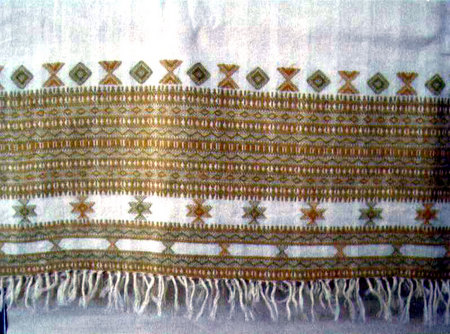 In 2002 Dayal received a State Award of Merit for his work

Dayal's early work involved cloth for blankets, garments and head wear. His current range relates to stoles, shawls, and bed linen.
In 2002 Dayal received a State Award of Merit for his work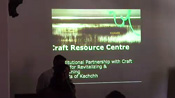 Click on image to open QuickTime movie
Crafts of Kutch
Meera Goradia talks about the work of Dayal, and other crafts from the Kutch area of Gujarat - cHAT week at Sanskriti, Delhi, India. March 2007
------------------------------------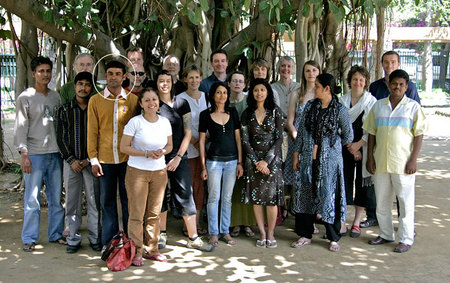 Click image to enlarge
Dayal is circled in this Group picture showing all the HAT artists, taken in Sanskriti, Delhi, March 2007