Mahbubur Rahman
Residency at University of West of England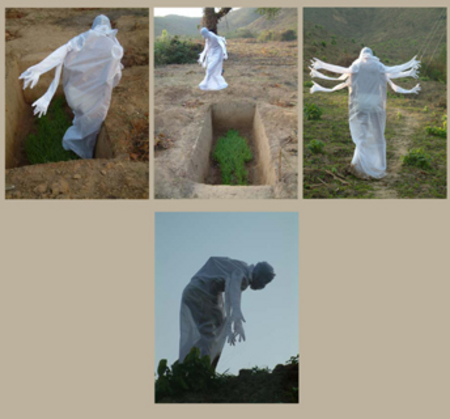 A story of dead city (performance)
Title: A story of dead city (performance)
Material: Fabric
Year: 2004

Body is growing up from the land and it is living with life and it is giving energy to other energy. Life is coming and going it is never stop it is life circle
For this performance I made white costume and a land work like grave. In side the greave I grow paddy in my body shape. I started my performance early in the morning from my land work and climb up to hill. It is like I am going in to the end less world. One of my friends were plying flout from far destines. Performances duration was 30 minutes long.
< previous | up | next >