Tom Coles
Residency at National Institute of Design (NID)
the flower market
Posted by Tom Coles on 19th October 2006
On Monday I went to the flower market here in Ahmedabad. To get to the market, I walked from NID along the Sardar Bridge.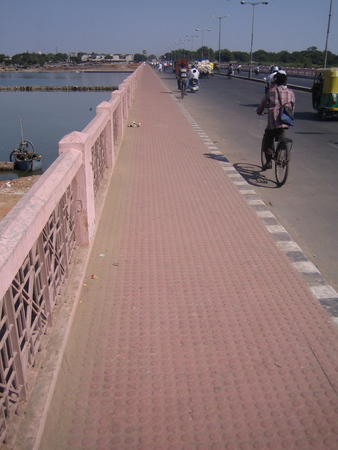 The sight of a sweating white man wilting under the mid-day sun tempted a kind young man to stop and offer me a ride on the back of his bicycle. Of course I obliged. I was concentrating too hard to get any photos unfortunately.
Just outside the market entrance, some Goats were feasting on the discarded flowers.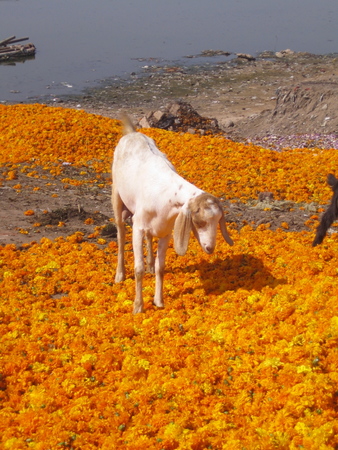 I arrived at the market gates with some slight trepidation. I wasn't really sure what was inside; I'd just spotted the entrance when I shot past in an auto-rickshaw on my way into NID earlier in the day. I was also wondering what the reception would be like for me inside. Even so, my curiosity won over and I wondered in.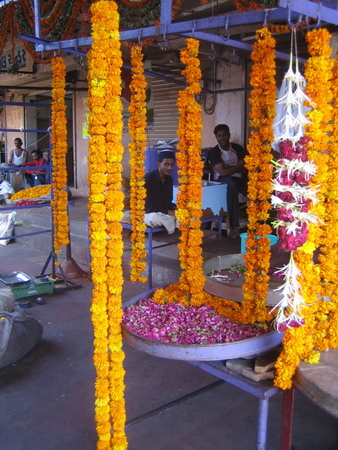 I was relieved to find a friendly, laid-back environment. I should have known - this is India after all. Streams of beautiful colours hung from the ceiling. The very back of the market intrigued me. This is where the flowers loose their stems and are threaded together.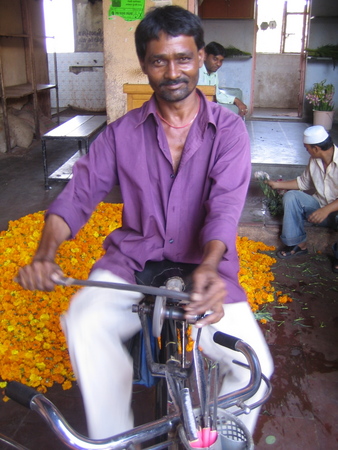 The knife gets sharpened, and then it is put to good use. What strikes me about the culture here, is that people are so resourceful. Processes are achieved using practical, cheap and often low- tech solutions.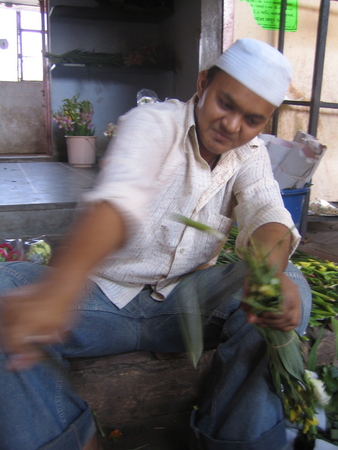 Just outside the market I was tapped on the shoulder by someone who was keen to show me how good he is at blowing bubbles.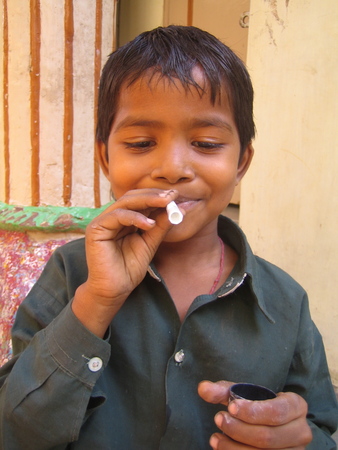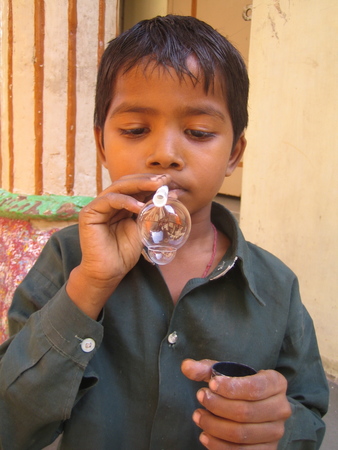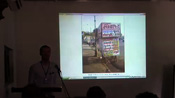 Click on image to open QuickTime movie
"ARTIST'S TALK"

Tom Coles talks to conference during cHAT week at Sanskriti, Delhi, India. March 2007