Mahbubur Rahman
Residency at University of West of England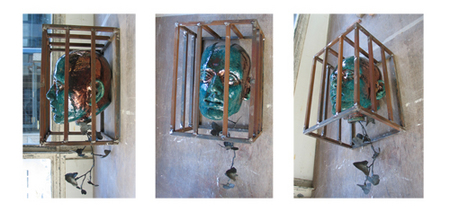 Raku-1.jpg
Title: space to go on-1
Media: ceramic ( Raku), iron.
Size: 10" X 8" X 18"
Time: 10/2006

Cage is the barrier , made by human being. It is a boundary to keep control within their limit.
In my surroundings there are many restrictions in different ways. It could be economical, political boundary, boundaries of rules and regulations, cultural boundary or knowledge of where we are.
But at the same time there is a space to flow our mind and body. There are common spaces that we can share and also we can cross the boundary and make a space for life.
< previous | up | next >