Johnny Magee
My Five Day Residency at the Harley
Posted by Johnny Magee on 18th May 2008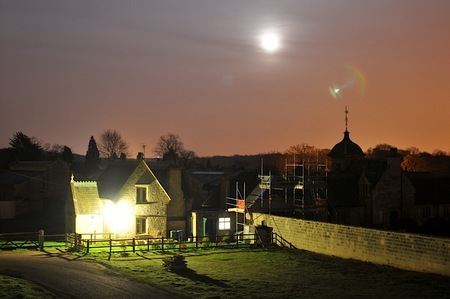 image:
'Welbeck at Night'
I lived with Ramesh and Arvind who had travelled from Northern India. They (like me) were undertaking their residency at the Harley Gallery on the Welbeck Estate in rural Nottinghamshire. The image above is the view from my accommodation on the estate. The process of residency itself (rather than the artist's work) became the subject for my work.
You can watch the three films made during my 5 day residency at the Harley Gallery, April/May 2008 - just click on the image.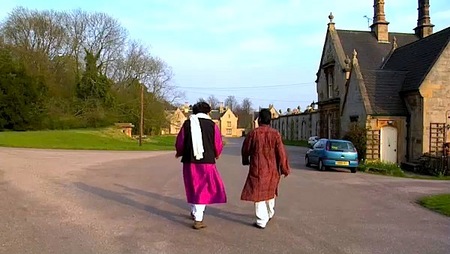 FIELD: (click on image to view)
The title, 'Field' is a reference to 'in the field'. The film looks at the terrain of study, which is intended to somehow represent a coming to terms with the unfamiliar. When one is outside of the familiar. The two artists are walking around their environment.... there are no other people, or cars. They are both dressed in clothes normally worn in their native environment.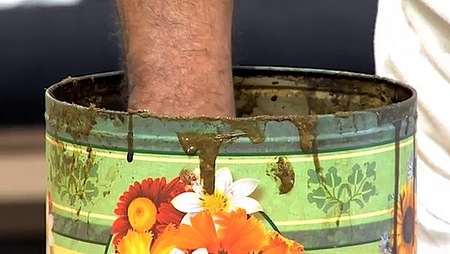 FOUNDATION: (click on image to view)
The film is concerned with the ritual of preparation... i.e. the need to follow a process in order to proceed. The need for 'foundation'. The artist is applying 'cow dung' as a base layer prior to making a tribal painting.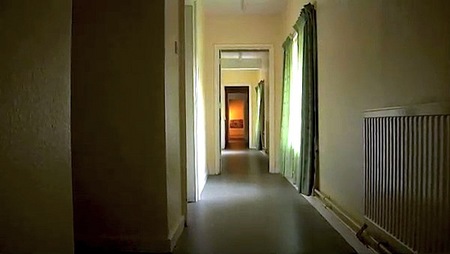 LONGING: (click on image to view)
Intended as a melancholic piece, the film is about a longing for home - 'home sickness'. The camera examines the domestic living space. Its austerity and lack of personal objects accent the transitory nature of the space to highlight the emotions associated with being away.